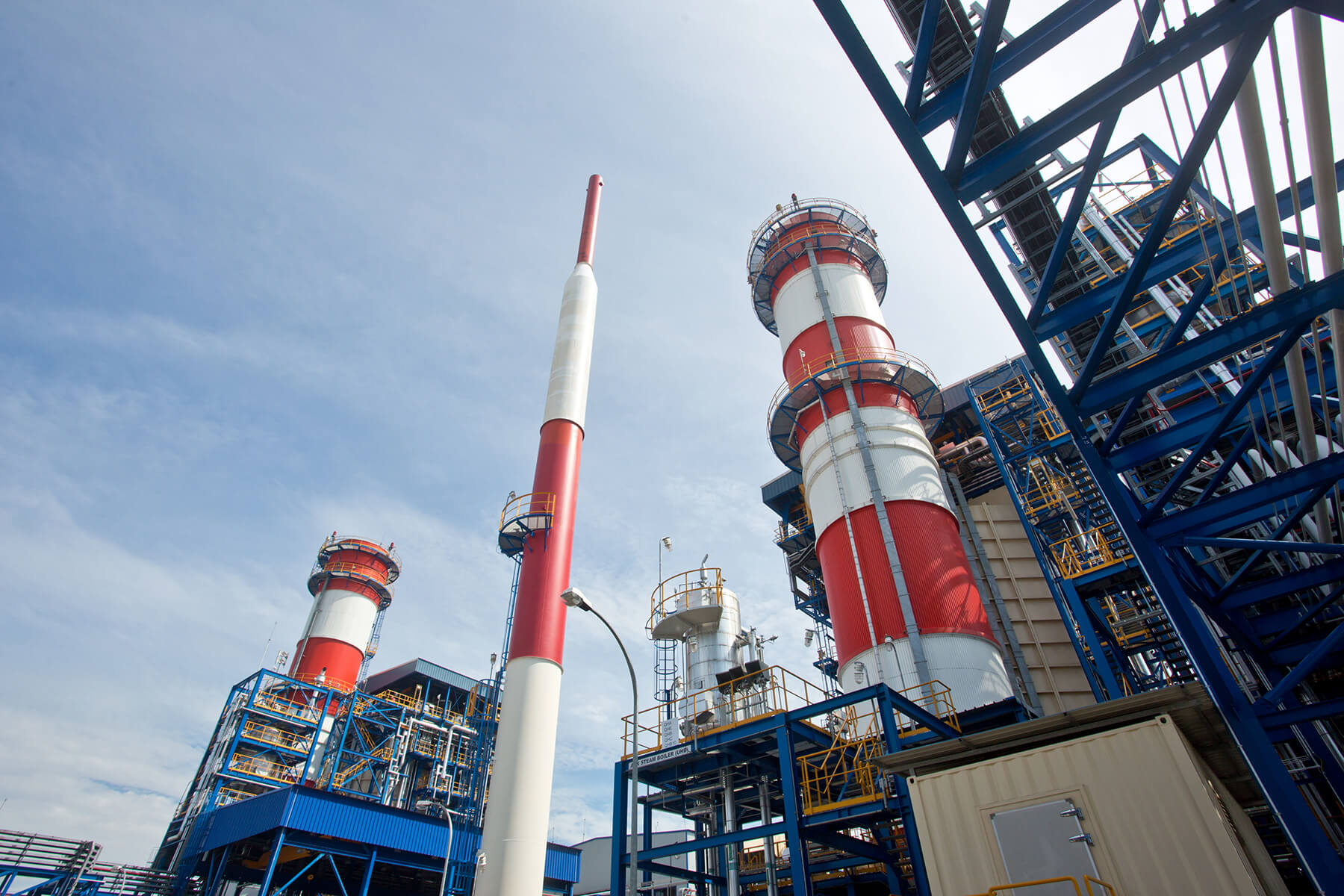 Singapore, 11 November 2020 – PacificLight Power Pte Ltd ("PLP") announced the successful completion of a refinancing of its existing facilities with a consortium of banks led by Malayan Banking Berhad (Maybank). The refinancing of close to S$1 billion relates to PLPs secured loan facilities for its 800MW Combined Cycle Gas Turbine ("CCGT") Power Generation Facility on Jurong Island and includes a term loan facility as well as credit support and working capital facilities.

PLP generates close to 10% of Singapore's electricity and has been safely and reliably operating its power plant since 2013. The plant is one of the most environmentally efficient plants currently operating in Singapore. In addition, PacificLight Energy Pte Ltd, a wholly owned subsidiary of PLP, holds an electricity retail license from the Energy Market Authority and has been supplying electricity to both commercial and residential consumers since 2013.
PLP's Chief Executive Officer, Mr. Yu Tat Ming said, "Completing refinancing during such a difficult and challenging period shows the resounding support from our shareholders and internationally-accredited financial institutions. This strong endorsement testifies to the confidence they have in the strength and resilience of PLP's business model and our operational excellence."

Maybank Singapore's Head of Global Banking Singapore and Global Head of Financial Institutions Group, Mr. Gregory Seow remarked, "PLP is one of the most competitive energy generators and retailers in Singapore, bolstered by its state-of-the-art, efficient power plant and best-in-class operating standards. We are pleased to support PLP in growing its position in the local electricity market."
PacificLight Power Pte Ltd is a Singapore-based power generation and electricity retail company. The company's Jurong Island Power Generation Facility is one of the most efficient combined cycle power plants operating in Singapore, enabling it to compete effectively in Singapore's liberalised local electricity market. The 800MW plant comprises two blocks of Combined Cycle Gas Turbine ("CCGT") generating units and represents an investment of S$1.2 billion.

PacificLight Power Pte Ltd is owned 70:30 by FPM Power Holdings Ltd and PETRONAS Power Sdn Bhd.

FPM Power Holdings Ltd is a 60:40 joint venture between First Pacific Company Ltd and MERALCO PowerGen Corporation respectively.
First Pacific Company Ltd is a Hong Kong-based investment management and Holding Company with operations located in Asia-Pacific. Its principal business interests relate to consumer food products, telecommunications, infrastructure and natural resources.

MERALCO PowerGen Corporation ("MGen") is a wholly-owned subsidiary and the power generation arm of the Manila Electric Company (MERALCO), the largest privately-owned distribution utility in the Philippines.

PETRONAS Power Sdn Bhd, a wholly-owned subsidiary of PETRONAS manages all PETRONAS' power assets portfolio and investments. PETRONAS is the national oil and gas company of Malaysia and is a fully integrated oil & gas corporation with operations along the hydrocarbon value chain in over 50 companies.
For media queries, please contact:
| | |
| --- | --- |
| Ying Communications, A Finn Partners Company | Malayan Banking Berhad (Maybank) |
| Trisha Lim | Christine Teh |
| Tel: +65 3157 5630 | Tel: +65 9137 1304 |
| Email: [email protected] | Email: [email protected] |